Air Miles®

Getting you closer to your next gateway - get AIR MILES® Reward Miles at Jiffy Lube®†
At Jiffy Lube®†, not only are we dedicated to keeping your vehicle running smoothly by providing preventative maintenance services, we also want to help you collect AIR MILES® Reward Miles for you and your family to turn into dream vacations, merchandise or AIR MILES Cash. The AIR MILES® Reward Program is Canada's premiere coalition loyalty program with more than 200 AIR MILES® partners across Canada, including Jiffy Lube!
What you can get:
You'll get one Reward Mile for every $20 spent at Jiffy Lube®† on Pennzoil®† and Shell Rotella®† oil change services, and on wiper blades and windshield washer fluid associated with oil change services at participating locations.*
Remember:
Always bring your AIR MILES® card with you and show your AIR MILES® card to the Service Technician when visiting Jiffy Lube®† for your Signature Service Oil Change
Visit jiffylube.ca throughout the year to learn how you can get bonus Miles
Sign-up for email Direct to get exclusive AIR MILES® offers to you each week
---
GET YOUR REWARDS
AIR MILES® offers collectors two ways to reward themselves: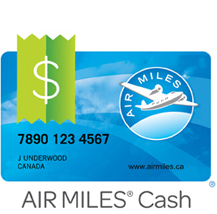 AIR MILES Cash: Collectors can use Miles towards their everyday purchases like gas or groceries.
95 Cash Miles = $10 off your purchase.
Cash Rewards, Dream Rewards, or a bit of both?
As a Collector, the Miles you get can go into two different accounts.
Choose the one that makes you happier, or go for a mix of the two. The choice is yours.
For more information visit: www.airmiles.ca
Become an AIR MILES Collector!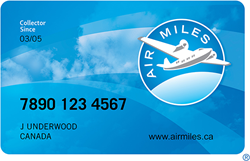 Want to start earning AIR MILES at Jiffy Lube®†? Sign up to receive your AIR MILES Card today!
Go to AIR MILES® Program Enrollment
®™ Trademarks of AIR MILES ®† International Trading B.V. Used under license by LoyaltyOne, Co. and Shell Canada Products.



®™ Trademarks of AM Royalties Limited Partnership used under license by LoyaltyOne, Co. and Shell Canada Products. Jiffy Lube trade-marks are owned by Jiffy Lube International, Inc. Used under license. © Shell Canada Products 2018. All rights reserved.